Album: Westside Boogie 'More Black Superheroes (Limited Edition)'
November 18, 2022 @ 12:00 AM EST
Album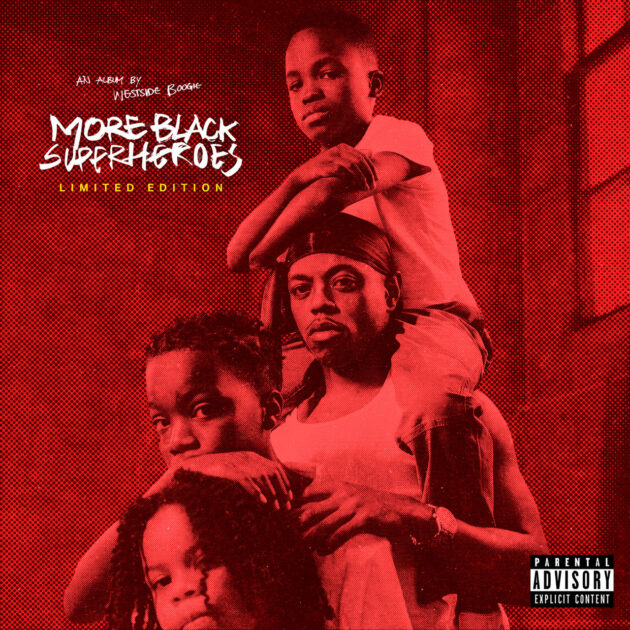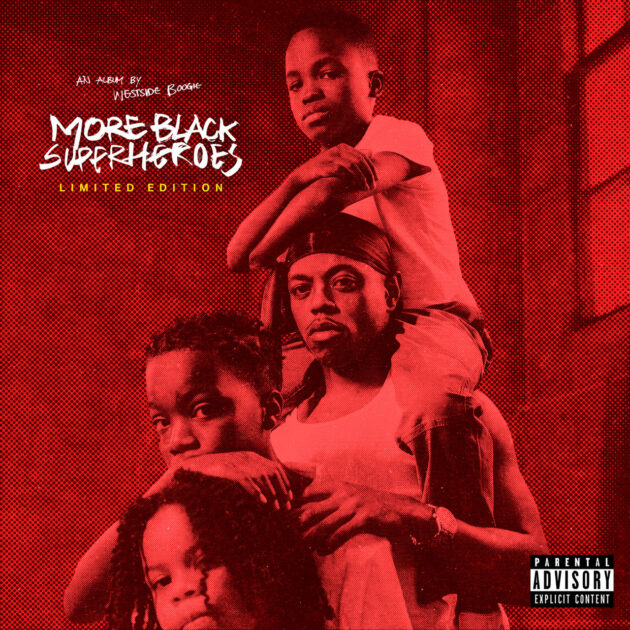 Not all heroes wear capes.
Five months after its release, Westside Boogie revisits his More Black Superheroes album with its deluxe version.
The Limited Edition features six new tracks including the previously released "Float", "Contradictions", "Halfway Right" featuring Rapsody and Alex Isley, and live versions of "Killa Mode", "Nonchalant", "Can't Even Lie".
The original album was lead by the singles "Stuck", "Aight" featuring DRAM, and included collaborations from Snoop Dogg, Soulja Boy, Smino, Teezo Touchdown, Kalan FrFr, Mamii, and Storm Ford.
"This album is about embracing our powers." says Boogie. "This album is for you because you survived all your trials, for the black fathers that go out in the world and feel like they have to hide all our true feelings because it seems weak to express how you're hurt but no that's one of your biggest strengths. For the people that feel boxed by the world and have to hide there many sides ..I love you let's heal together."
More Black Superheroes is the follow-up to Westside Boogie's 2019 debut, Everything's For Sale.