B-Lovee Ft. Ice Spice, Skillibeng, J.I. "One Time"
September 16, 2022 @ 12:07 AM EDT
Song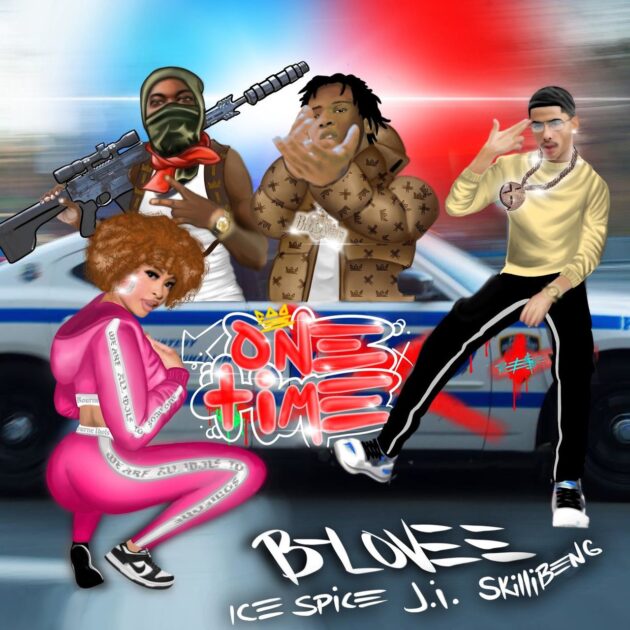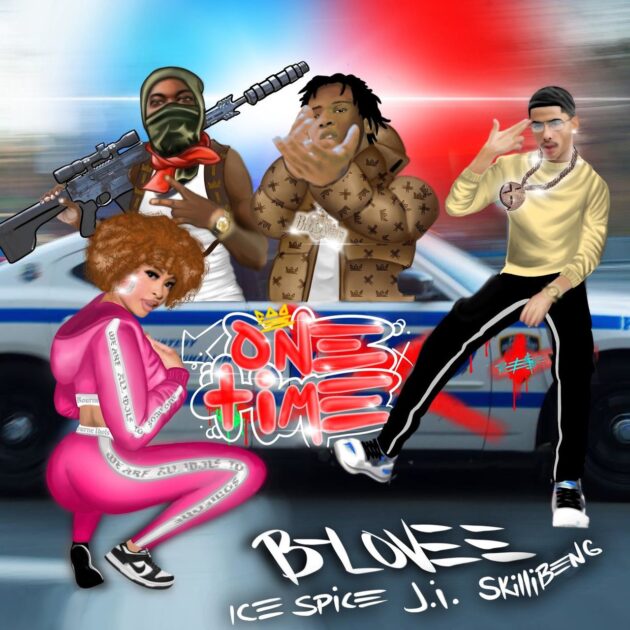 Free the bros, fuck one time!
B-Lovee rounds up some his fellow New Yorkers on his ultimate posse cut, "One Time" featuring Ice Spice, Skillibeng, and J.I.
Anchored by J.I.'s hook and Skillibeng's adlibs, B-Lovee unleashes his aggressive bars over the Yung Lan-produced track. "We gon' mask up with them choppas when it's gun time / Hit the opps broad day, we love that sunshine", raps B-Lovee.
Ice Spice checks in with with her raunchy verse as she spits, "Nigga munch it from the back like it's lunchtime / Bad shorty making hits with my punchlines / My ass is gettin' bigger, I'm spazzing on this nigga / Don't get attached, I'm glad I'm gettin' richer." J.I. also delivers a promising verse of his own. "Niggas in the field 'til we fumble and humble 'em / I pop out with this glock, all them tumbling and stumbling."