Flood protection. What will the reconstruction of the dam in the Kemerovo region give?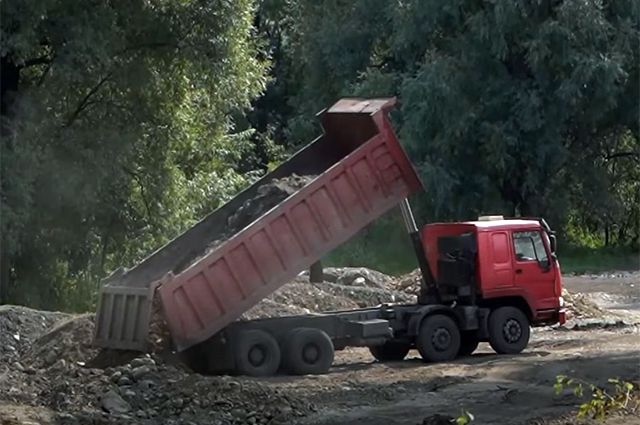 The main work on the dam in the city of Mezhdurechensk, Kemerovo Region, will be completed by the end of 2021. It protects the Chebal-Su area from floods. This is one of four regions of the country that received financial assistance from the reserve fund of the Russian Government for flood protection.
Rosvodresursy allocated 124.5 million rubles for the event in 2021. A total of 420 million rubles were allocated by the Agency between Karachay-Cherkessia, Saratov and Vologda regions. The progress of the reconstruction was assessed by the Deputy Head of the Agency Natalia Sologub together with the Minister of Natural Resources and Environment of the Kemerovo Region Sergey Vysotsky .
The restored dam will last for decades. Here is a very important point: the dam needs annual maintenance, especially after a flood. Look where there are leaks, damaged gabions that need to be repaired. Then the dam will stand, maybe even hundreds of years. Moreover, if a set of measures is implemented, with clearing and deepening of the channel, then the load on the dam will be even less, and it will last even longer, '' said Sergey Vysotsky.
On completion of the first stage in Mezhdurechensk in 2022 Rosvodresursy is ready to send more than 96 million rubles. It will be possible to protect about 2 thousand local residents, as well as a comprehensive school, kindergarten, shops and a road from the negative effects of water. The work will help prevent damage in the amount of 1.9 billion rubles. It is planned to commission the facility in the summer of 2022.
"Today, When forming the federal budget for 2022-2024, we have provided more than 105 million rubles for the implementation of the second stage of the reconstruction of the dam in the Chebal-Su area. This will allow, in principle, to protect the entire settlement and all the surrounding area from flooding. The total amount of prevented damage is estimated at 2.2 billion rubles, '' noted Natalia Sologub.
A protective dam on the Tom River in the Chebal-Su area was built in 1959. The most severe floods in this area occurred in 1977 and 2007. Then the Tom river flooded the main part of the village. Since 2005, the dam could not cope with the flow due to dilapidation.
Reconstruction of the facility became part of the program for the socio-economic development of Kuzbass until 2024. It is necessary to increase the width of the dam crest to at least 6.5 m, strengthen the upper slope, equip culverts and install instrumentation.
the border, the dowels were clearly hammered, concrete work was carried out. When summer and when the river is full of water, this task is almost impossible to accomplish. Autumn and the beginning of winter are optimal for this, '' said Sergei Perepilishchenko, First Deputy Head of the Mezhdurechensk Urban District for Industry and Construction . & nbsp;