Freddie Gibbs Funkmaster Flex Freestyle
September 20, 2022 @ 10:12 AM EDT
Video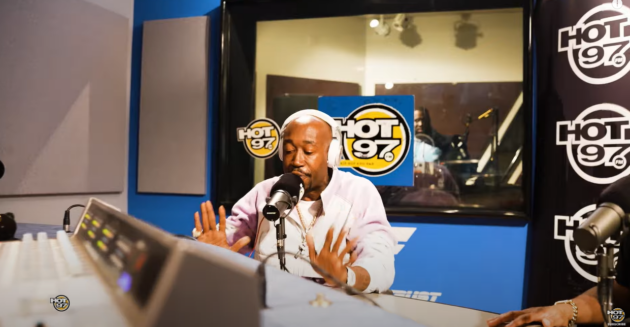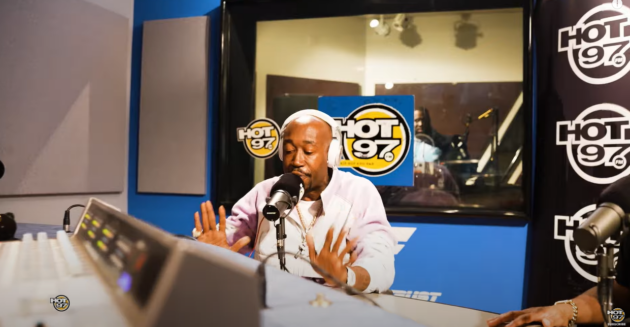 Freddie's not backing down.
With a new album arriving in a week, Freddie Gibbs visits Hot 97 where he partakes in the 193 installment of Funkmaster Flex's freestyle session.
Over Amerie's "Why Don't We Fall In Love", Freddie Gordy came well prepared with his heartless flow. "A yo, why the started me/ Leg shot almost bled out your artery / Kidnap your wife, duct tape her, I got no heart in me / On my Spike Lee, I might might direct, produce, and starring me / Fuck R. Kelly, bitch I'm the new king of R&B.", he proclaims.
Gibbs also didn't hold back on addressing his current beefs ("Bout to squeeze Akademik's titties, I love a fat bitch / You a dick in the booty nigga, go get the strap bitch/ They said Rabbit let these niggas breathe / I guess they playing from behind trying to up the score 'cause you in the league / But I said "Fuck it, let these niggas bleed") with no intensions on any reconciliation ("Pussy nigga, I don't squash no beef, why you calling me for? / Put you in the bag, shout out to Stack, I want all of the smoke / Shoot you and get out of jail like Monopoly, ho / Freddie Gordy!"
Freddie Gibbs is set to release his new album, $oul $old Separately on September 30, with features from Moneybagg Yo, Rick Ross, Pusha T, Raekwon, Anderson.Paak, Offset, Kelly Price, DJ Paul, Musiq Soulchild, and Scarface on the bonus track.