Merkel's husband blames Germans for not paying enough attention to coronavirus
Joachim Sauer: "Part of the population follows personal convictions"
The spouse of the acting German Chancellor Angela Merkel, the famous scientist Joachim Sauer, in an interview with the Italian newspaper La Repubblica, criticized the Germans for refusing to vaccinate against coronavirus … This is one of the few statements by the husband of the head of the FRG government that has come to the attention of the media, but it is very indicative against the background of the protracted pandemic crisis in the country.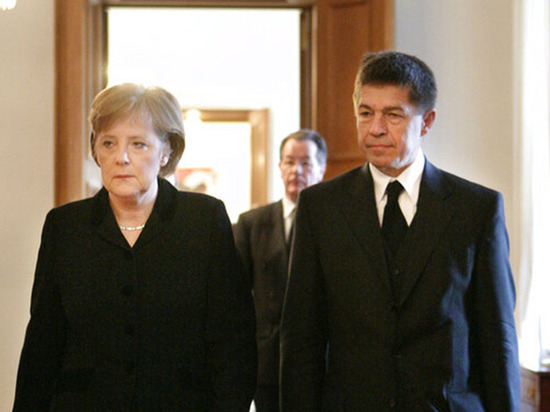 Photo: AP
According to Sauer, he is amazed that only 68% of German citizens were vaccinated against COVID-19 & mdash; this is well below the figures for Italy, Spain, Portugal and Denmark. Merkel's husband, who does not speak out very often, believes that this can be explained by " some laziness and self-confidence of the German people. ''
The spouse of the acting chancellor noted that, in refusing to vaccinate, " part of the population follows personal convictions, a kind of ideological reaction to what they consider the dictatorship of vaccination, '' and this applies to people of different levels of education, " from high to low including academics, doctors and scientists. ''
"It's amazing that a third of the population doesn't follow scientific discoveries," Joachim Sauer said in an interview with the Italian newspaper La Repubblica.
Quantum chemist Sauer was in Italy on an academic trip. His comments came the day after Merkel warned that Germany was not doing enough to contain the " extremely dramatic '' the fourth wave of the pandemic.
Sluggish vaccine coverage and rapid bed filling in intensive care units have sparked fierce debate over whether Germany should follow the example of neighboring Austria and make coronavirus vaccinations mandatory.
Sauer drew attention to the fact that in the United States the level of vaccination is about the same as in Germany, but " there this can be explained by the actions of the governors of some states who deliberately carry out campaigns against vaccination, '' while, for example, in Italy there are more vaccinated. He admitted that this is due to the events of the first wave of the coronavirus pandemic & mdash; " Vivid images of coffins and columns of military trucks. ''
According to the Robert Koch Institute, over the past day (November 23), Germany recorded a record number of COVID-19 diseases: 66,884 new cases of coronavirus. In total, almost 5.5 million cases of infection and more than 99 thousand deaths associated with the infection have been registered in the country since the beginning of the pandemic.
Earlier, the Minister of Health of Germany Jens Spahn said that by the end of winter, the entire population of the country would either receive the vaccine from COVID-19, or face the consequences of infection. He stressed that he still does not support the idea of ​​compulsory vaccination, which, according to him, will not be able to accelerate the emergence of herd immunity. However, he also criticized the Germans for refusing to vaccinate against the coronavirus.