Syrian airline cancels flights to Minsk due to refugee crisis
Syrian airline Cham Wings has suspended flights to Minsk amid the migration crisis on the border with Poland. This carrier could have been involved in the transfer of refugees, Bild reported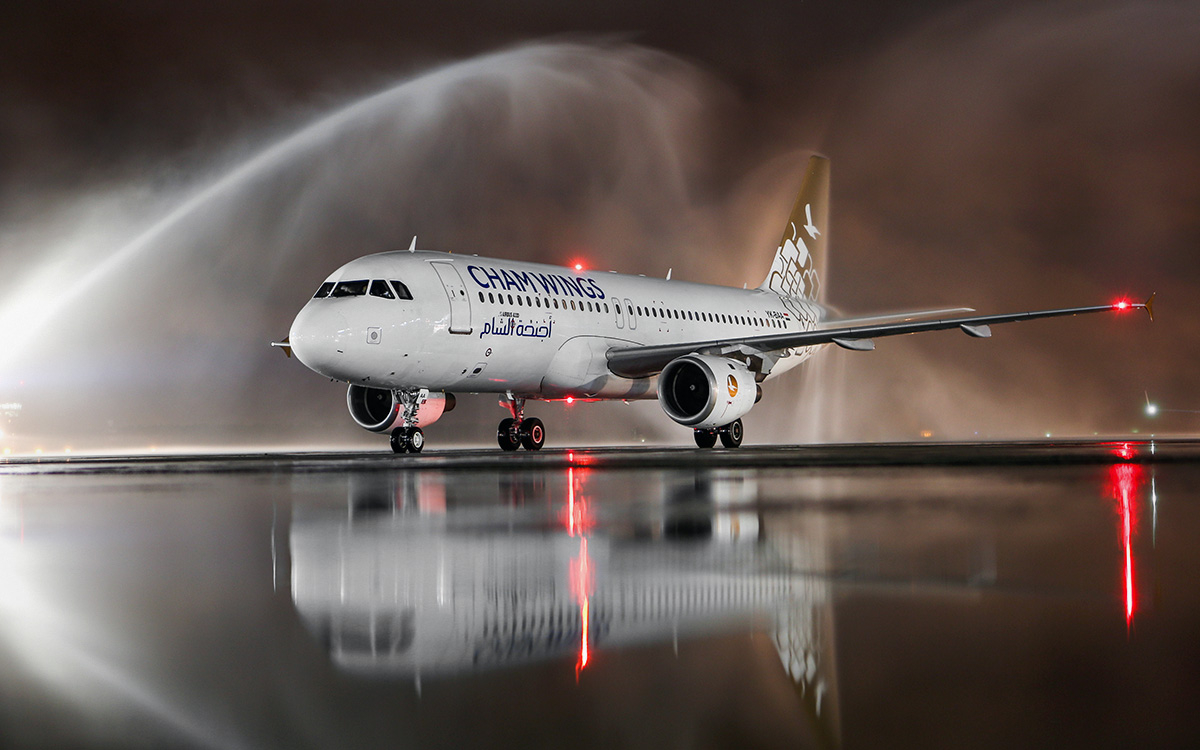 Syrian air carrier Cham Wings Airlines canceled flights to Minsk amid the migration crisis on the Belarusian-Polish border.
" Since the majority of Cham Wings passengers flying to Minsk are Syrians and due to the fact that it is difficult to distinguish ordinary travelers from migrants, the airline will suspend its flights to Minsk National Airport from November 13, '' & mdash; said in a statement from Cham Wings Airlines on Twitter.
On the eve, the Iraqi authorities suspended direct flights with Belarus. They also took this step in order to stop the flow of illegal migrants to the border with the European Union. "The Iraqi Embassies in Moscow and Warsaw are coordinating efforts to voluntarily return those who [are] on the border with Belarus," & mdash; reported in the Iraqi Foreign Ministry.
The migration crisis on the border of Belarus and the EU countries began this summer. Minsk refused to help the EU in the fight against illegal migrants after it imposed sanctions against it, including the forced landing of the Ryanair liner.
Video
In early November, the situation with the refugees worsened, aggravation occurred on the border of Belarus with Poland. A column of migrants approached her, some of whom were trying to break through the fence. Refugees arrived from the Middle East and camped near the border.
The European Union and the United States believe that the blame for what is happening lies with Minsk, which allegedly organized the transfer of migrants to the border in order to " divert attention from violations of human rights within the country. '' In Belarus, these accusations were denied and stated that the refugees took a similar step because of the " indifference and inhuman attitude of the Polish authorities. ''
A number of airlines were also suspected of participating in the transfer of migrants to the borders with the EU. In particular, the German newspaper Bild, citing sources, reported that the Belarusian Belavia, as well as Cham Wing, could be involved. According to the newspaper, the latter is associated with the family of Syrian President Bashar al-Assad.
In addition to these two airlines, Bild also named Turkish Airlines and Russia's Aeroflot. Bloomberg sources also spoke about them, who noted that for possible participation in the transfer of migrants to the EU border, air carriers could face sanctions.
Against the background of these messages, Turkish Airlines refused to take citizens of Iraq, Syria and Yemen to Minsk. In addition, the Turkish authorities have banned the admission of citizens of these countries on flights to Belarus and Belavia airlines.
Aeroflot, in turn, denied accusations of involvement in the transportation of refugees to Belarus. " Our airline does not operate regular flights to the cities of Iraq and Syria, as well as flights on the Istanbul route & mdash; Minsk. Charter flights to these destinations are also not operated & raquo;, & mdash; said the company. It added that they intend to protect their interests, including through the courts, since information about possible sanctions could negatively affect operating and financial activities.
Subscribe to VK RBC Get news faster than anyone