Verzuz: Cypress Hill vs. Onyx
May 14, 2022 @ 11:36 PM EDT
Video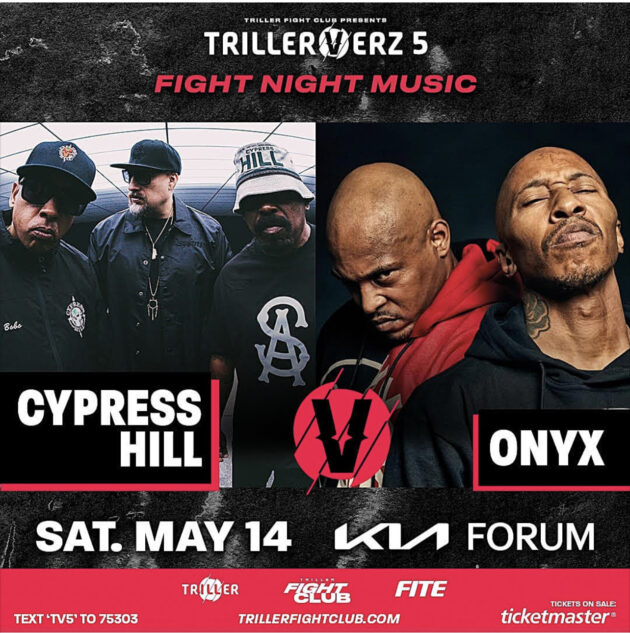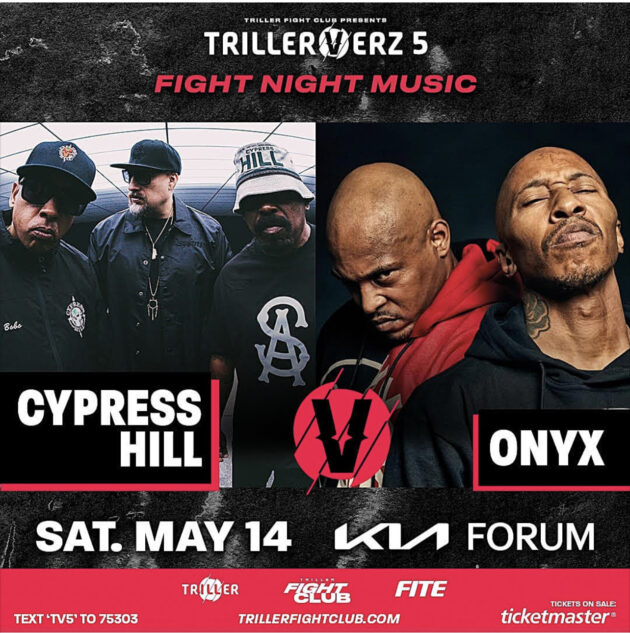 Fight Night.
Verzuz brought their special Fight Night Music on Saturday (May 14) with a soundclash between legendary rap groups Cypress Hill and Onyx.
Live from the Kia Forum in Los Angeles, the L.A.-based latino gangsta rappers and the bald-headed hardcore duo from Queens went round-for-round with a performance of their extensive catalog.
Cypress Hill ran through their classics "When The Shit Goes Down", "Hand On The Pump", "How Could I Just Kill A Man", "Insane In The Brain", and more, while Onyx countered with their noteworthy hits including "Throw Ya Gunz", "Last Dayz", "Shut Em Down", and "Slam" among others.
Prior to their battle, Onyx released their 10-track project Onyx vs Everybody on Friday, while Cypress Hill is coming off the heels of their Back In Black album released back in March.
Cypress Hill vs Onyx follows Verzuz's gospel edition between BeBe & CeCe Winans and Mary Mary on Easter and the first hip hop battle since last year's KRS-One vs. Big Daddy Kane.