December 16, 2022 @ 12:29 PM EST
Video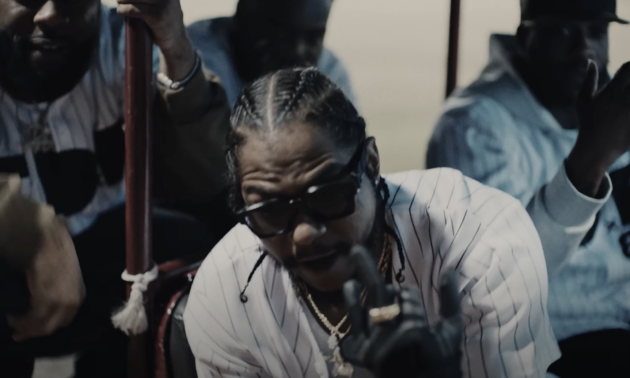 Batter up!
Hot off the release of his Herbert album, Ab-Soul reps TDE to the fullest in the project's new video.
Directed by Omar Jones and Onda, the clip centers Soulo and his labelmates taking over a packed baseball field. The visual features cameos from Jay Rock, Isaiah Rashad, Reason, Ray Vaughn and Zacari.
"I'm in a league of my own, y'all need to leave it alone / I'ma just eat everything, I'ma just leave you the bones," raps Ab during the pandemonium.
The track is off Ab-Soul's new album, Herbert, which features Big Sean, Jhene Aiko, Joey Bada$$, Russ, Zacari, Fre$h, and more.