January 11, 2023 @ 4:43 PM EST
Video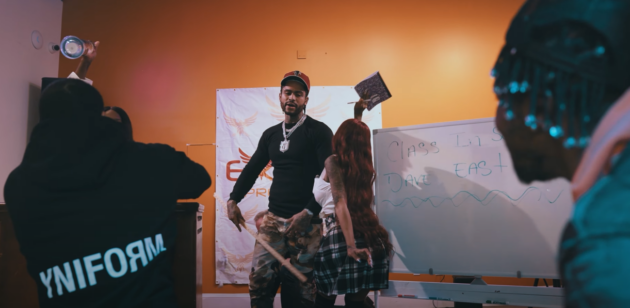 Welcome to Dave East High School.
Class is in session in Dave East's new "Rules" music video.
Directed by WillC and Tana, the Harlem rapper takes over a high school class course and breaks down the strict codes of the streets.
"Biggie had commandments / I got rules," he raps. "Pay attention / Show you how to move / Ain't nothing you can do to ever get me out this mood."
The Buda & Grandz-produced track is lifted from last year's Book Of David, Dave's Gangsta Grillz project featuring 17 tracks with features from Mama Buda and the late Kiing Shooter.