Video: Fivio Foreign "Sicc & Tired"
December 25, 2022 @ 9:22 PM EST
Video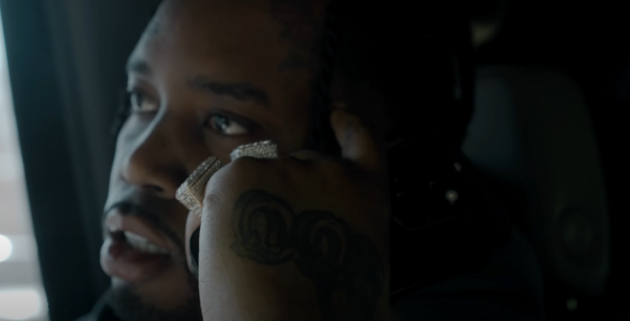 Woosah.
Fivio Foreign celebrates the holiday with his new video, "Sicc & Tired".
Directed by JLShotThat, the Brooklyn rapper laments over the stress of fame and lost loved ones over a BLD Beats-production.
"They got me hurt so I got to drill / I got to chill 'cause I got a deal," he raps from his home with his little one to random outings, press runs, and studio time. "Who can I call when it's gettin' real? / I thought I was rich when I got a mill'."
The track arrives following previous single, "1 On 3" produced by Rvssian and his most recent feature on Yung Bleu's "One Of Those Nights".