Video: Meyhem Lauren, Daringer Ft. Westside Gunn "Trigger Point Therapy"
December 21, 2022 @ 6:11 PM EST
Video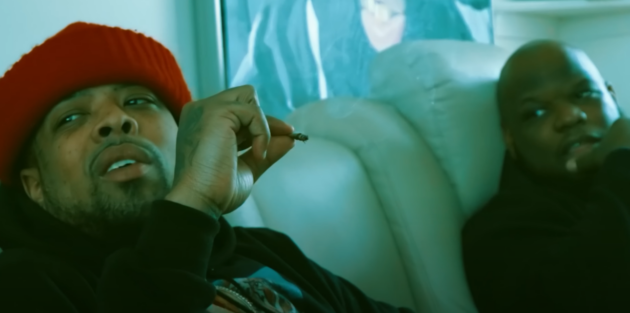 Therapy now in session.
Meyhem Lauren and producer Daringer revisit their Black Vladimir album with their new video, "Trigger Point Therapy" featuring Westside Gunn.
From lighting up with Westside to popping Cristal in a Porsche and fine dining with his firearms and his crew, Meyhem spits, "Palm heats dipping like pommes frites on back strips/ Ski mask silhouette shirts with loaded MAC clips / One squeeze right to your frame, you doing backflips.
Meyhem Lauren and Daringer's Black Vladimir features 15 tracks including collaborations with Action Bronson, Conway The Machine, Flee Lord, ELCamino and Hologram.