January 10, 2023 @ 7:37 PM EST
Video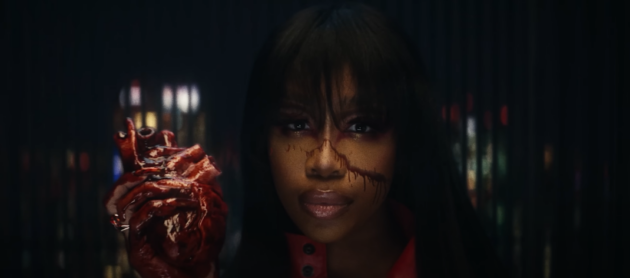 That woman deserves her revenge.
SZA is going out for blood in her sinister and gruesome music video, "Kill Bill".
Inspired by the martial arts film directed by Quentin Tarantino, Kill Bill, the Christian Breslauer-directed thriller begins with SZA caught in a crossfire of bullets by her ex and his goons after reading a break-up letter.
"I might kill my ex / Not the best idea," she sings as she contemplates revenge with co-star Vivica A. Fox who also stars in the 2003 film. "His new girlfriend's next / How'd I get here?," SZA continues as she obtains a Hattori Hanzo sword and defeating the Crazy 88s before confronter her ex.
The track is off SZA's sophomore album, SOS, which debuted at No. 1 on the Billboard charts and currently holds the title for its third week straight. The largest streaming R&B album of 2022 also features collaborations from Travis Scott, Don Toliver, Phoebe Bridgers, and the late Ol' Dirty Bastard.