Video: Tee Grizzley "Jay & Twan 1"
September 20, 2022 @ 12:06 PM EDT
Video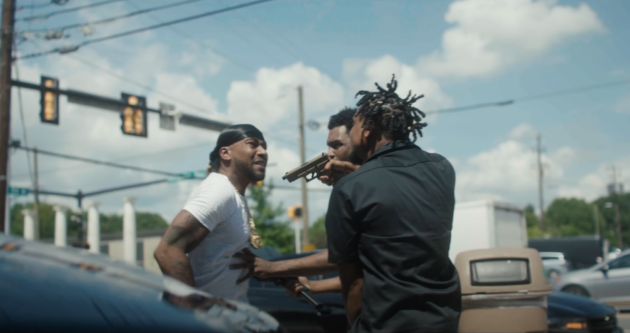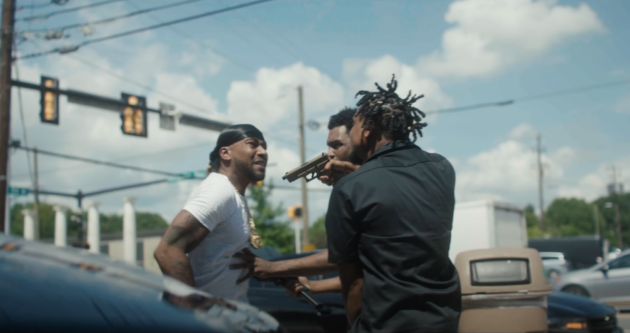 The saga continues.
After premiering his "Robbery Pt. 4", Tee Grizzley continues his Chapters Of The Trenches crime thriller series with a new installment, "Kay & Twan". Over Helluva's production, the Detroit rapper narrates the cinematic tale of the neighborhood crooks Jay and Twan. Along with the release, the Keemotion-directed video brings the dramatic events to life.
In it, Jay and Twan carry out bloody robbery in broad day light as Tee Grizzley clearly points out, "Gun pointed in his face, the old nigga start laughing / "Like this what y'all want? Y'all fuckin' with the greatest" / Twan like, "We need it all, ain't no talkin' nigga save it." / The old nigga stop smiling, reach for his mag / Lil Jay put the whole twenty-five in his ass / They running through his pockets, took the nigga bucks / Took his Rollie off, grabbed keys, jumped in his truck."
After making their way back to the victim's house to finish their lick, Jay and Twan get a visit by a few individuals, who hit the crib with a drive-by ("Them niggas left, but they came back, popped the toast / Two hundred shots, niggas green-lighted they crib / Jay uncle called, he like, "Niggas know what you did, the nigga you hit name ringing all through the mid.") before the clip ends with a murderous twist. To be continued.