Video: Westside Gunn "Super Kick Party"
January 4, 2023 @ 12:37 PM EST
Video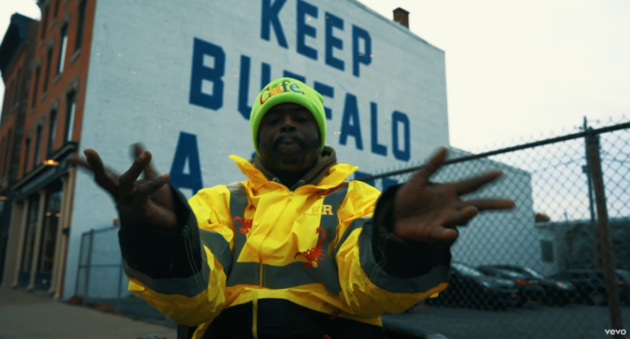 Ayo.
Eastside Flip, who graces the cover of Westside Gunn's 10 album, takes the spotlight in the project's new music video, "Super Kick Party".
Directed by Daily Gems, the clip centers the Griselda friend from around the way in wheelchair rocking to the track as locals look on.
"Rocking all Maison, gracious, beloved by the freebasers basing," raps Westside Gunn before making a brief cameo in the end. "You back in the hood, how your name in them statements? / Dippity-doo-dah, your brains on the pavement."
The Conductor Williams-produced track is off the rapper's 10 album, featuring A$AP Rocky, Ghostface Killah, Raekwon, Black Star, Run The Jewels, Conway The Machine, Benny The Butcher, and more.